While most of us were looking for big discounts and coupons to add to our Lazada and Shopee carts for the Christmas 12.12 sale, the hackers were also working around the clock, scamming BDO Unibank account holders.
Several BDO users have lost thousands of pesos due to an online banking scam where unauthorized transfers were made to a Unionbank of the Philippines account with a fake name "Mark Nagoyo".
Depositors were surprised to receive email and SMS notifications from the bank informing them of successful bank transfers, with hackers somehow able to bypass the one-time PIN (OTP) security feature.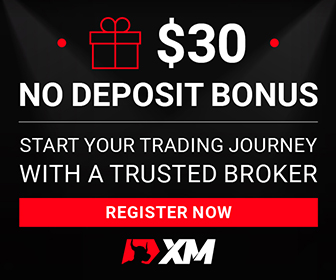 BDO, the country's largest bank, immediately alerted its depositors to change their passwords and said it was taking additional security checks to block further attempts and protect bank credentials. It then released a statement saying it was processing refunds for nearly 700 customers affected by recent fraudulent online transactions.
The alarming recent developments show that even formidable and long-established companies like National Systemically Important Banks (DSIBs) are not immune to hacks and data breaches that can cost huge financial losses and harm. to the reputation of these organizations.
Former National Privacy Commission (NPC) Commissioner Raymund Liboro stressed that high-tech heists and systematic attacks exploit vulnerabilities in both humans and banking systems. "It's not about whether a breach is possible, but rather when it will happen, adding that since 'cybercrime is man-made it can be prevented and mitigated.
Critical cybersecurity and data protection issues were discussed during the recent webinar "Cybercrime: A Collective Defense". Moderated by Cyber ​​Security Advocate and Tech Editor Art Samaniego, the webinar was held in partnership with Digital Pilipinas, a movement that seeks to address long-standing socio-economic challenges through the adoption of technology; and Fintech Philippines Association, the leading independent industry association representing the interests and growth of the fintech community in the Philippines.
Digital Pilipinas chief Amor Maclang said creating strong cybersecurity capable of protecting the business community from hackers, who tend to cluster in groups, is no longer an individual initiative. "One thing is absolutely clear: we will only be stronger if we work together. Sharing our safety concerns will allow us to learn and adapt much faster. When one of us is a victim of cybercrime, we are all victimized. Collective security is not a field of competition, but of collaboration.
She then identified "new allies" of the financial system once its actors began to conduct counter-cybercriminal dialogues: "The White Hat Hackers [referring to cybersecurity professionals who employ the methods of online terrorists to find flaws in a company system and then fix them], defenders of Open Finance, academia and the media. "
"Cybersecurity and cyber defense are a national and societal concern. Sharing safety concerns will allow us to learn and adapt faster. We will never be done with security, because the world will change at an increasing rate. We have to admit that we cannot do it alone. Maclang concludes.
JBL GIFTS THAT ARE RIGHT FOR YOU
Although I have tried many audio brands, JBL will always be one of my favorites as it was the first "branded" speaker I received for Christmas. I remember how impressed I was with the difference in sound quality, which made listening to all those Christmas carols even more joyful.
This holiday season, share that special feeling with your loved ones by giving them the gift of good music. JBL has something for everyone, from headphones and active headphones to waterproof speakers. With their Gift That Fits You promotion, you can get a Free Link Music, Endurance Peak, or Live 200BT when you purchase specific devices.
Here are some of our top picks from the list of participating JBL products.
• JBL PARTYBOX On-the-Go: Since launching last year, it was on my wishlist as it was always out of stock. From beach parties to impromptu karaoke sessions, this speaker lets you see, hear and feel the beat with 100 watts of powerful JBL Pro sound and synchronized with a dazzling light show. With a bottle opener, padded shoulder strap, rechargeable battery and IPX4 splash protection, the JBL PartyBox On-The-Go has everything you need to start the party and take it with you. It offers continuous and convenient music playback with its six-hour battery, Bluetooth and USB music sources.
• JBL PARTYBOX 310: Another party speaker you might want to consider is the Big Brother of the PartyBox On-the-Go. Instead of a strap for easy portability, the JBL PartyBox 310 has wheels and a handle for smooth carrying. It has 240 watts of JBL Pro Sound power delivered by its two 2.5-inch tweeters and two 6.5-inch woofers.
• JBL XTREME 3: As the name suggests, this one is intended for outdoors with a robust design, IP67 waterproof and dustproof protection. It has four speakers and two pumping JBL bass radiators that effortlessly deliver dynamic, immersive sound with deep bass and plenty of detail. And to make sure the party can last until the end of the night, it has an incredible 15 hours of battery life.
Get one of these speakers and you will receive a free Link Music speaker. If you've always wanted a smart speaker that sounds as good as it looks, then this is the one you want. The JBL Link Music emits sound in all directions thanks to its transducer with 360 degree capabilities. Whether you place it in your kitchen or living room, JBL Link Music delivers crystal-clear highs, crisp mids, and powerful, deep bass. Just say "Hey Google" to start and play and control your favorite music, access Spotify, YouTube Music and Apple Music and listen without interruption.
• JBL CHARGE 5: This is the speaker series that introduced me to JBL sound and is perhaps the best portable bluetooth speaker for travel and small outings. There's the super punchy bass that is balanced with the highs and mids delivering an incredibly rich and clear sound. You get that big room sound even outdoors, and with 20 hours of battery life, IP67 waterproof and dustproof certification, there's no reason not to take it with you everywhere.
• JBL LIVE PRO + TWS: One of the prettiest pairs of TWS headphones, the Live Pro + TWS delivers an immersive TWS experience with a smart ambience that connects you to your surroundings, or lets you focus on music with Adaptive Noise Cancellation (ANC) . With noise and wind isolation technology and beam-forming microphones, your voice is transmitted perfectly to the other end, giving you the impression of a live conversation. All the controls are on the headphones, so you can manage music and calls with just your finger. Get help from your Google or Alexa by voice or by tapping on the earpiece. With up to 28 hours of playtime thanks to Qi-compatible wireless charging and super-fast wireless charging, they're always ready to power your day.
• JBL LIVE FREE NC + TWS: Phew! the name may be a mouthful, but it delivers a sound that may leave you speechless. The Live Free NC + TWS is a great choice for people who want to enjoy JBL Signature sound quality, beautiful ANC, and up to 21 hours of battery life (seven hours for headphones + 14 hours in the case). It also features wireless charging and an IP67 sweatproof / waterproof rating so you don't have to worry about a light drizzle while you run.
To qualify for the promotion, purchase selected JBL products at participating stores and resellers through December 31 and register them at www.harmanwarranty.com.