For four decades, she had what she considers nothing less than "the best job in the world". And what comes after a busy day at the office is another part of life MARY McGRATH can't get enough.
"As soon as I walk through the door, my husband greets me to take my coat and offer me a glass of wine," she says. "Watching the evening news while drinking a glass of wine is my end-of-day treat."
A woman of many titles and responsibilities – board member, owner, executive vice president, portfolio manager – McGrath is in her 38th year at Champaign's Cozad Asset Management.
The Gibson City native, UI alumnus and 1995 Champaign County Chamber of Commerce Athena Award recipient took the time to answer questions from Editor Jeff D'Alessio in the 131st episode of our weekly quick read spotlighting the leaders of organizations large and small.
---
I'm thrifty in this… I eat my lunch at work. When I eat a can of soup for lunch, I'm proud that I only spent about $2 on my lunch.
My one unbreakable rule in the workplace is… be honest, even when it's hard. In my business, honesty is particularly important. Not only with customers, but between us.
My philosophy on meetings is… they are often necessary. It is important that everyone present knows the purpose of the meeting and its duration.
An agenda must be prepared and followed. It is the role of the leader to keep the meeting on track and on schedule.
When it comes to my favorite moment in this job… after more than 37 years in this business, I have had many favorite moments. My clients are more than just clients; many are more like family and friends.
I worked with them when their children were born, graduated from college, married, and had children of their own. It's not uncommon for someone to meet me and tell me how much I mean to their family.
Recently I met with the family of a deceased client and the family told me how much their father spoke of me and how important I was to the family.
I have the best job in the world, and I know I still have many wonderful times ahead of me.
The last luxury I allowed myself was… take the whole family on a Disney cruise. I've had clients tell me how nice it was, but I didn't really understand until I went on a cruise with my family.
It was extravagant but worth it because everyone had the trip of a lifetime.
I can not live without… my faith, my family and my friends.
I have been a member of Emmanuel Memorial Episcopal Church for many years and the church is especially important to me.
My two daughters and their families live in town, so we see each other often.
My husband is also important because he takes care of everything in the house and treats me like a queen so that I can focus on my career and my family.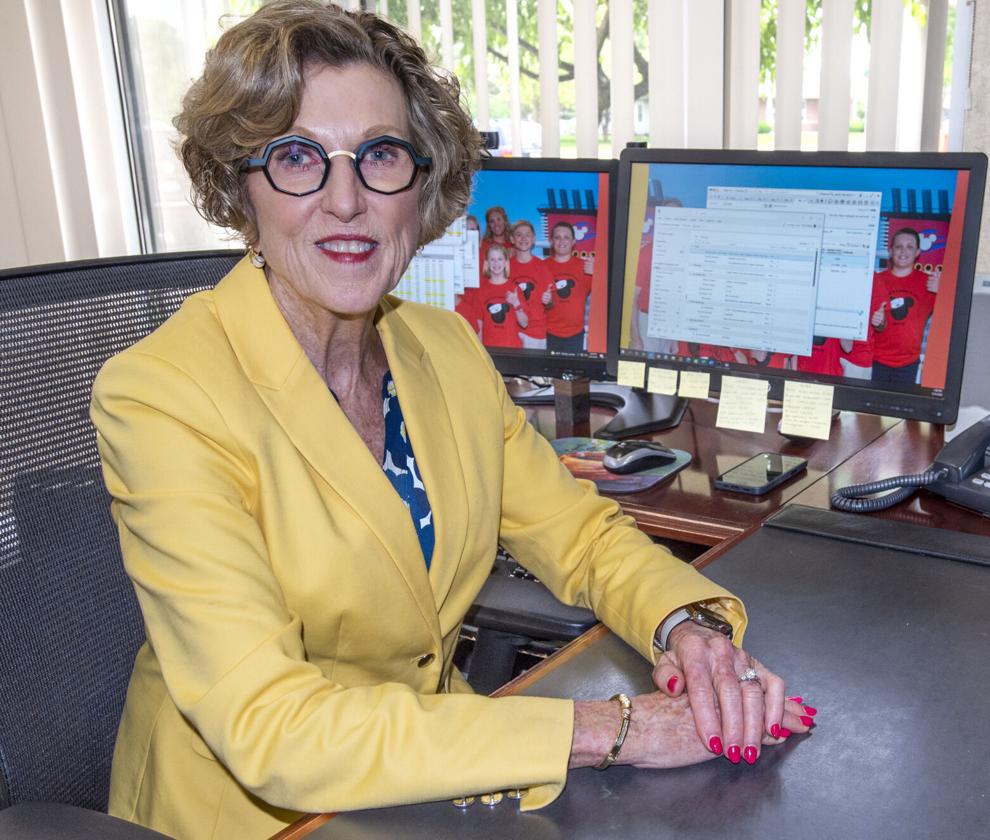 The three adjectives I hope my staff would use to describe me are… hardworking, honest and caring.
I'm up and at them every day by… 4:45 a.m. My routine is to work out and then enjoy a cup of coffee while reading The News-Gazette and The Wall Street Journal before hitting the shower.
When it comes to my exercise routine… after many marathons and half-marathons, most people consider me a runner. But my knee gave out and unfortunately I can't touch the pavement anymore.
Now, two to three days a week, I attend a spinning class at the YMCA; three days a week I go to a Body Pump class and one day I walk outside, weather permitting. Our local Y has great instructors and I highly recommend the Stephens Family YMCA.
The worst job I ever had was… when I came to the U of I and started working at McDonald's on Green Street. They only scheduled me for a few hours at a time, so I worked between classes.
I smelled the fries all day. I couldn't wait to get back to the dorm and take a shower.
Fortunately, I only had the job for a few weeks, then I started working in the computer lab at the University of the Island, where I worked until I graduated.