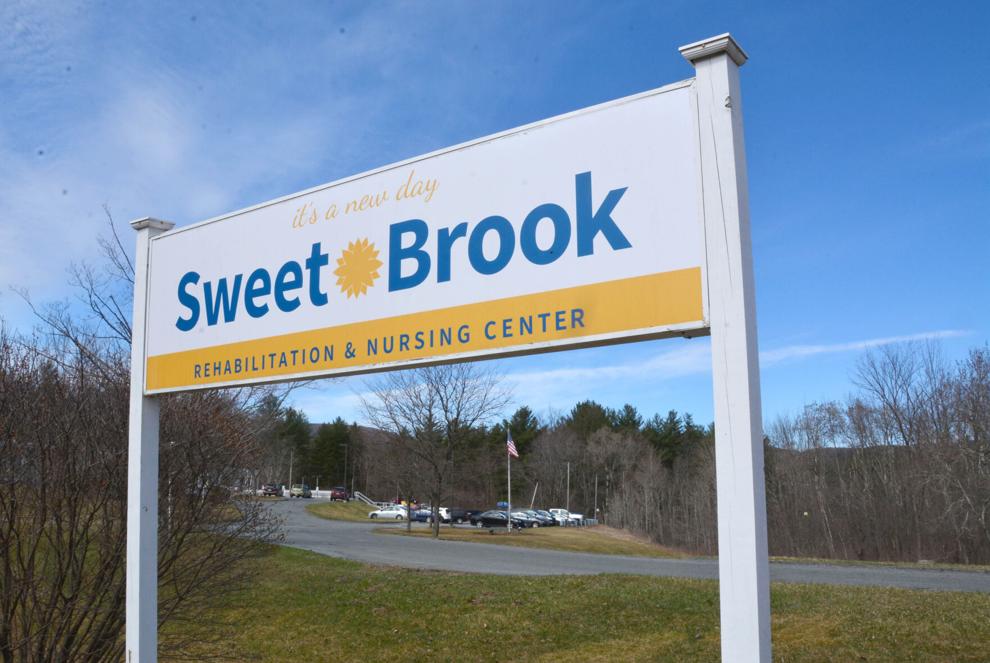 WILLIAMSTOWN – The Zoning Appeal Board has assessed the application for a special permit for a proposed residential behavioral health care facility at the former Sweet Brook Retirement Home at 1561 Cold Spring Road.
During Thursday evening's meeting, neighbors of the proposed facility, including owners of the adjacent Sweetwood assisted living facility, asked questions about traffic, potential noise, lighting plan, security and whether patrons of the facility would be free to roam the neighborhood and the possibility that they would end up accosting neighbors for drugs.
Williamstown resident Wendy Penner, who has worked to help people with substance use disorders find a path to recovery, noted that questioning the character of those seeking treatment is both the result of the stigma attached to the victims of the disorder and at the same time time ends up perpetuating that stigma.
"They don't pose a threat to the community," Penner said. "These are people who want to be in recovery, seek treatment for an illness. And the path to recovery is different for everyone.
Megan Weaver, director of Nothing But Compliance, represented the plaintiff, Williamstown Recovery LLC. She noted that the patients are not prisoners and are voluntarily admitted to the facility. Prior to admission, they will be assessed for past violent behavior, and none will be admitted with serious mental illness.
She noted that Berkshire County is the second highest in the state for opioid overdoses, explaining that the county desperately needs treatment options.
"This facility will be unlocked and will have 24-hour video surveillance inside and out," she said. "Substance use disorder is a disease, not a matter of willpower, and it's not a matter of being a bad person. This disease affects people from all walks of life. It's not like what you might see on TV or in the movies.
Stone Hill Road resident Paul Hacklish noted that he had researched the holding company of Williamstown Recovery LLC, which he identified as Paragon Health Care Group. He said the company was involved in rehabilitating nursing homes and other medical care facilities and restoring operations in those buildings.
An opioid expert welcomes the prospect of further treatment in the Berkshires. "We have to strike when people ask for help."
"It's a small Long Island company that rehabilitates closed and struggling retirement homes," he said. "There is no evidence that this organization is qualified to operate a residential behavioral health care facility. There is potential for serious consequences to the neighborhood.
He noted that Sweetwood and Mount Greylock Regional High/Middle School are quite close to the old Sweet Brook building.
An attorney for the company that owns and operates Sweetwood, Karla Chaffee, shared some of the residents' concerns.
The old Sweet Brook building is about 100 feet north of Sweetwood.
She said the building has nearly 190 beds and at that size there would be a lot of staff coming and going. She wondered if they would be able to review a site plan, parking spaces, security plans and exterior improvements. She also wondered if guests would be free to roam the property, possibly coming into contact with Sweetwood residents. She also wondered about the potential for distracting noise from customers outside the building.
Former Sweet Brook retirement home could soon be an addiction treatment center
Weaver said that once exterior and interior renovations are complete, the facility will start with about 35 guests in year one, 94 in year two, 110 in year three, 138 in year four and 147 guests in year five.
"There would never be more than 85% capacity," she said.
Weaver also noted that it all hinged on their ability to find enough staff, noting that they couldn't accommodate more patients than the staff would allow, noting that the client to staff ratio would never be greater than one staff member. for 12 customers.
Staff would include kitchen staff, security, doctors and nursing. She added that clients would be busy most of the day with support group meetings, discussions with doctors and meals. Downtime would be a few hours at the end of the day, with bedtime being between 9-10 p.m.
All of this programming would take place inside the building, Weaver said. And there is a courtyard inside the building for those who want to get some fresh air and sunshine. All outdoor activities would be supervised and would take place on the side of the building opposite Sweetwood.
"There will be no one outside unsupervised" and that the company is willing to install a fence between the two facilities if necessary.
The board continued the discussion until the next meeting on July 21, adding a deadline for further questions or comments, and more information from the requester, of June 24.